Have you ever made the mistake of believing that we are the main characters of the planet we call Earth? That every decision, mistake, or accomplishment you've ever made was your role in some divine Earth storybook that will be remembered for all time – where this planet and the rest of the universe is ours and ours alone for exploring.
Humanity as we know it today has only existed for around 200,000 years. Civilisation is even younger, an infant child in these gigantic milestones, being only 6,000 years old. Yet, compared to ourselves, aged below 100 in most circumstances, they are behemoths in time that we cannot comprehend.
Our universe, in comparison, clocks in at 14 billion years old. Our existence as a species is a fraction of a pixel of the 4K television screen that is our universe. We're not even the protagonists of our own planet, if anything we're probably the poorly received and short lived sequel a la Joey following Friends.
The dinosaurs dominated our planet for about 165 million years, a period which a lot of us are guilty of lumping together and assuming all of them existed at the same time. This couldn't be further from the truth, for example, the Stegosaurus existed in the Late Jurassic era and had been extinct for 80 million years when the Tyrannosaurus (T-Rex) roamed in the Late Cretaceous era.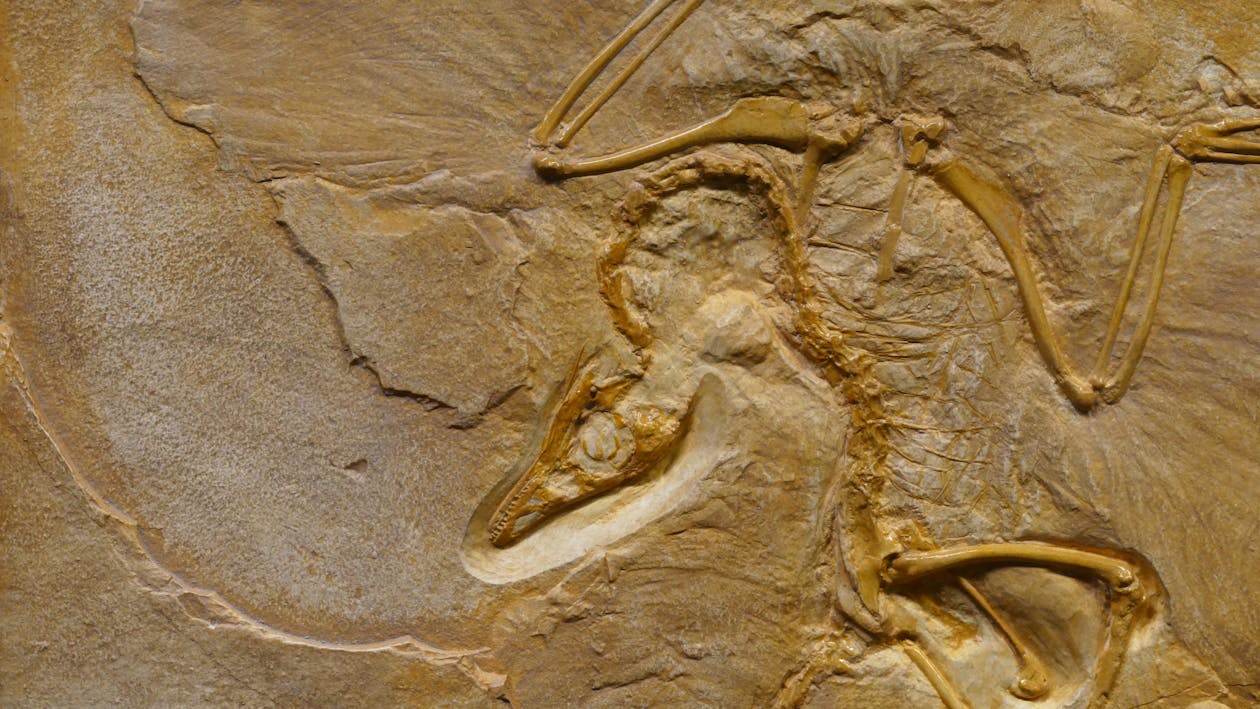 Our Earth's Mesozoic inhabitants only made way for us in the Cenozoic era after they were wiped out by a meteor that collided with Earth 66 million years ago, creating the Chicxulub Crater and kickstarting the age of the mammal – of which you dear reader, are a member of. Even before the dinosaurs, was the Palaeozoic era, an estimated 541 million years ago where arthropods, molluscs, fish, and amphibians ruled. They too only moved along after the Permian-Triassic extinction event, which was the largest extinction event in our planet's long history – in which it took 30 million years for it to recover.
For both eras, it was only their destruction that gave way for the next wave to rise. As much as many try to fight it, the same will most likely happen to us some day. Whether our replacements are a master breed of self-aware baboons, another race of dinosaurs, or one of our own creation; such as mechanical robots or artificial intelligence, is for the historians of the future to figure out on their own. Maybe someday you'll be in a museum like the Tyrannosaurus skeletons of the world, being studied by a race of silicon-based AI, that can breathe in the air we polluted our own world with. 
It's all quite a lot to take in when you really think about it, that in the grand scheme of everything we're an inconspicuous speck at a very high risk of destroying itself through nuclear war or greed before our era truly got under way.
I think it says a lot about the delusions of grandeur that our species has that we think we are so superior to all the other inhabitants that once called this planet home, a lot of this is down to our own intelligence, in which we are genuinely superior. However, I believe we've all lost sight of the point of evolution, it's not about intelligence, it's about survival. The dinosaurs never developed consciousness or brain power equal to ours because they never needed it, they were big and strong, and needed body parts that could either destroy their foes, or ones that made it easier to run away. Our intelligence developed because we needed it to survive, as I previously mentioned, the dinosaurs lived on our earth for 165 million years. We might be smart, but we're only 200,000 years in and are already at risk of destroying ourselves, so in hindsight intelligence might not have actually been the best call.
You're probably asking at this point – if nothing matters then why bother? If I am a pixel of a pixel of a pixel and my significance is so minute in comparison to the rest of time and space, then what's my purpose? Especially if we're on a one-way track of self-destruction. Why shouldn't I just sit and watch TV until I die?
It's a valid question, and one that I hope I have the answer to. Coming to terms with the chaos of everything can be the key to unlocking your own potential, because you can write your own story, within your own scope of existence and enjoy this small slice of consciousness we've been lucky enough to receive.
Every regret, every mistake, every time you've made an incorrect decision doesn't matter in the grand scope of the universe. There will come a time where nobody remembers you or anything you ever did, whether you're Kim Kardashian, George Orwell, Attila the Hun, or Ramesh from down the road.
On the other hand, you can set your own goals outside of societal norms, because if you're living in a way you enjoy and you're not hurting anybody else, why shouldn't you? Time is finite, spend it as you wish. Nobody asked to be born, but we can choose how we get to live.
If your life goal is to have a family straight after graduating from college, or to be a receptionist for a doctor's office, or to be an underground musician, or to never have kids and travel the world, or to gather the world's largest collection of beer mats – nobody is stopping you. That's your truth, your enjoyment, your life, live it however you want – the dinosaurs did without questioning their social status, or maybe they did, not knowing proves my point exactly.
If nothing matters then neither should anyone else's expectations of you.
Now, this isn't saying you should go and murder everybody you know, or steal everything they own. If anything, take this as a sign that I'm strongly urging you not to do that. We still have laws and punishment to keep everyone in line, and rightly so (when it works properly at least). We're all here for a short time and not a long time, and if you ask me, we're all responsible for everyone else's speck of existence to be that little bit brighter too. Be kind, be true to yourself, and why not hold the door open every once in a while, it can really make someone's day. Love who you want, love what you want, love how you want – just don't stamp on anyone else's good time.
Just because in the grand scheme of things we literally mean nothing, doesn't mean our feelings of love, admiration, and accomplishment aren't valid. If anything those sentiments are more valuable because they mean something to you personally. You are the architect to your own universe, in that regard this slice of the cosmos is all you'll ever have, or be able to remember depending on what you believe. Nothing outside of your universe matters, and in the same way nothing that matters within it matters to the forever expanding mass of infinity.
We've all been conditioned with movies, books and video games that life has some sort of 'end-goal', that when we reach a certain milestone that we've completed it and nothing else matters. That could not be further from the truth. We've all been in the position of gaining something we want, whether that is a move, a material object or a career milestone, getting it and then feeling exactly the same – then looking at the next thing and hoping that it gives us the satisfaction we were seeking the first time. It's a fallacy, life as we know it is more of a creative sandbox where we can play to our hearts content until the game shuts off. There's no instruction manual, so play the game how you want to play it.
Nothing really matters, which means there's nothing stopping you from being you.