While studying in my first year of university, like most young writers who dreamt of fame, I began writing a novel. The name? Pawns of the Gods. It was a religious themed epic inspired by the Fallout universe. This post-apocalyptic young adult novel was to be my magnum opus. It was a story of an angel sent down from the heavens as the Earth was tormented by Judgement Day, to assist a girl corrupted by Satan himself to end the impending reckoning.
The concept sounds incredibly cringe looking with the 20/20 vision of hindsight. It is key to remember however, that young adult post-apocalyptic novels a-la Hunger Games were all the rage back then. I was also 18 years of age.
Although admittedly, I recall giving it Christian themes as my way of making it 'edgier' – and to put my A-Level in Religious Studies to good use.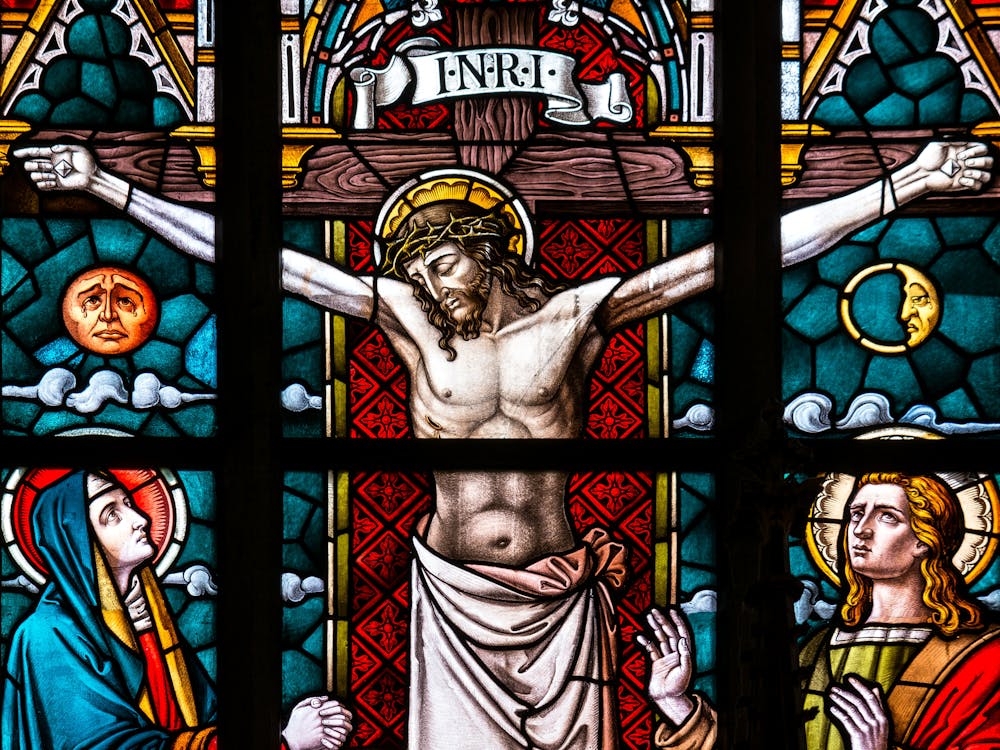 I worked hard on and off on the novel for the next three years.
I'd managed over 50,000 words in the end. Not only that but I'd had some good feedback on my work from family and friends who I'd deemed worthy enough to read segments of the story.
One day however, I just stopped.
Weeks and months went by and I never touched the thing. I tried to start it up again but with no luck. All that remains now is a half-finished rough draft printed and stuffed in a box, with a few story notes either stapled to it or scattered in various notebooks.
An unflattering end for my magnum opus.
There are a few reasons why I stopped I suppose, the number one being that I fell out of love with the written word for a time. University made me loathe writing after years of adoring it. Journalistic writing is formulaic and structured in a top-down boring way. Essays weren't much better, and SEO is horrendous for a creative writer.
Instead of feeling like an escape from my other writing, it became a chore amongst them. I've spoke to many graduates about this phenomenon since my realisation. French students lose the passion to learn it for a while, art students put down the brush while philosophers rest their weary minds. I set down the pen, and I didn't properly pick it up again until I started this website.
I think burnout is inevitable, especially after three non-stop years of pumping out creative work and you'll find that those that didn't burn out then, will do so down the line eventually.
Secondly, life just got in the way. Your post-university 20's are some of the craziest, messiest and most intense years of your life. I had no time to sit and write my novel. As a kid I often wondered why all the authors I read were 30+ years of age. Other than experience and years of practice – it's because younger writers are too busy living their own lives, never mind writing someone else's.
Then there's the issue of length. Every wannabe writer has Googled "how many words are in a novel?" and from experience I can tell you this is 100% the wrong approach. You should never measure your creative work by obligatory lengths. This 'novel' should have been a novella, yet as it was beginning to draw to a close I extended it because I didn't believe it was 'long enough'.
I make myself sick.
Remember the Shawshank Redemption? Barely anything to it. The same applies to the Very Hungry Caterpillar. I'm not comparing my teenage works to these behemoths of literature, but you understand my point right?
Finally, my love for the idea just… went. I lost my spark with it. The piece was a literal telling of a mental battle of somebody very close to me at the time.
The would have been ending to the story, captured what eventually happened in real life. In the end it was too painful and real to dust it off and finish it. In a sort of poetic way, because of those events the story had already finished. There was nothing left for me to write.
I've moved on to other projects now, this website being one of them. Hopefully the next story I tackle, I'll be able to show off the complete work, rather than half-finished drafts.
The moral of the story? Pawns of the Gods was a massive learning experience for myself as a writer, despite the lack of cohesive ending to the project. Maybe one day I'll go back to it.
Whatever sort of creative you are. Just keep creating. It might be terrible, or you might not even finish it and move onto something else, but you'll always learn and get better.
Oh and don't be scared to show other people your terrible work – even if it's scary.
So here is an excerpt of that very novel:
"The beast stood staring at the light that shone before him, expecting to see his mortal enemy, the one that imprisoned him since the creation of this world. The Wicked was about to get his revenge. The demon was taken aback when the light began to materialise, the figure was about the same height as the girl he had struck with his hellfire only minutes before.
The light solidified revealing a scruffy brown haired boy, dressed in
a sleeveless tunic of crystal white and sandals to match. His arms were muscular but lean, and a white bow was held in both of his hands.
The angel pulled back his bow and took aim at The Wicked that stood before him. The boy's wings burst out from behind him in a wave of blinding white light. He looked carefully down the light blue arrow, with his matching sapphire eyes and took aim at the demon in front of him.
"Time for you to die" The youthful angel screamed as he fired his shot toward the crimson demon."
*chefs kiss* What incredible dialogue.
PS. In my head the angel was literally Pit from Kid Icarus.